A number of social activities have been planned throughout the two weeks of TSI.
For many of these, we need to know in advance if you will be attending.
You are to cover your own costs for these activities, but the reception and banquet
will be covered by TRIUMF.

- Reception with Pizza and Salads, Mon July 13th at 17:15pm
- , Tue July 14th at 5:30pm
- , Sun July 19th at 10:00 am
- Picnic at Jericho Beach, Tue July 21st at 5:30pm
- Banquet, Wed July 22nd at
- , Thu 23rd at 5:30pm
---
The banquet dinner for TSI 2015 will be held on Wednesday July 22nd at the Bistro 101 Restaurant on Granville Island

Dinner will start at 7:00pm – please arrive between 6:30 and 6:45.
Dinner will include a 3 course meal with coffee and tea. We will be running a cash bar if you would like to purchase any beverages.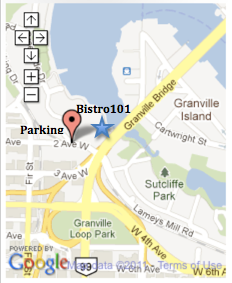 101 - 1505 W 2nd Avenue
Vancouver, BC
V6H 3Y4 Canada

Tel: 604.734.0101
Parking
Parking is available on Granville Island (3 hour limit) or on Second Avenue. Restaurant parking is available after 6:00pm at 1515 West Second Avenue.
Public Transit
If taking public transit – the Bistro 101 is on the left side of the street as you are heading into Granville Island – right under the Granville Street Bridge.
The bus routes below showsome different option. It is a short walk (3 blocks) to the Bistro 101 restaurant from the stop at 4th Ave and just past Fir St.
Click to go to the Translink Trip planner.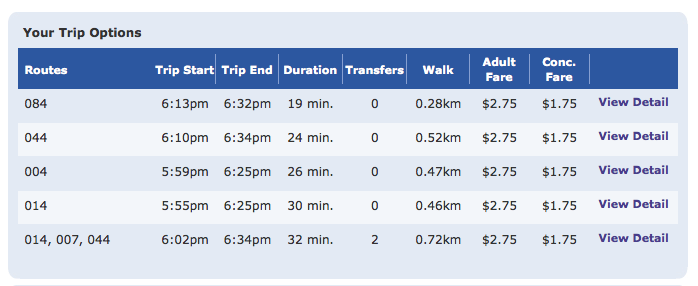 Option 1 - Bus 084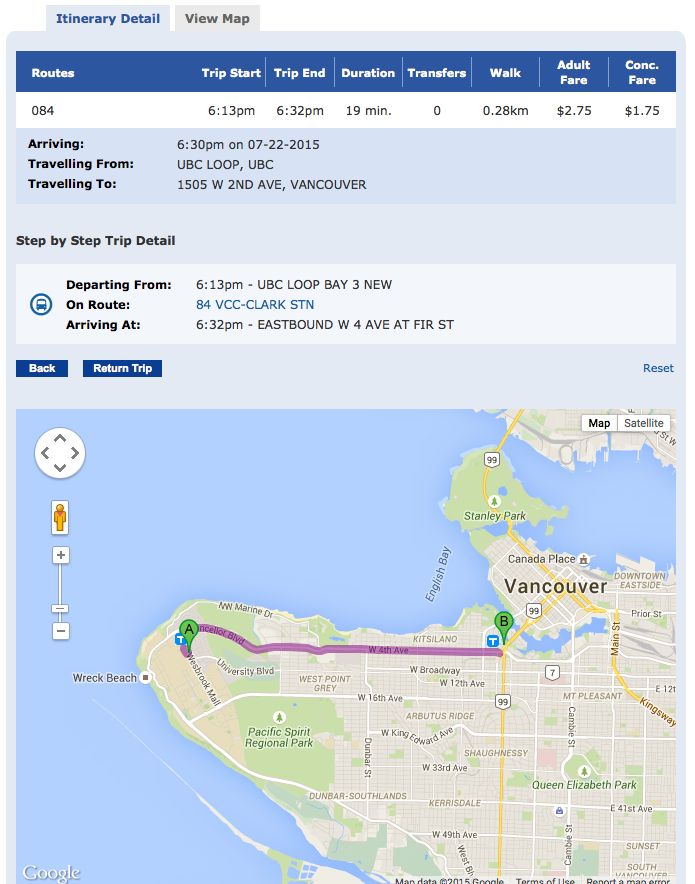 Experience fine cuisine, prepared by tomorrow's great chefs
Bistro 101 at Pacific Institute of Culinary Arts was founded to create a 'real-world' training experience for the school's professional Culinary and Baking & Pastry Arts students. Pacific Institute of Culinary Arts was the first private training facility in Canada with a fine dining restaurant on the premises. To master all aspects of restaurant organization, our Restaurant Instructors guide students through formal guest service (front of house training).
Open five days a week for à la carte & buffet dining and available for private events, weddings and catering functions, Bistro 101 provides guests with both a fine-dining experience and a glimpse at the world's future great Chefs in training.